Good morning, sir,
we don't all have a green thumb!
No, it's not easy to keep your plants in good condition… some of us can't even get by with cacti or succulents, and it's not always a matter of willpower!
I confess… I too let bonsai trees die, I too killed cacti… Not enough water, too much water, I still don't know what I did wrong. I have even bought books on how to take good care of your bonsai, how to succeed with your cacti.
So if you too can't keep an green plant alive this DIY is for you!
You can even do it with children… who never take care of the plants, dig up the balloons with water jets or drown them with undisguised pleasure! Does that bring back memories?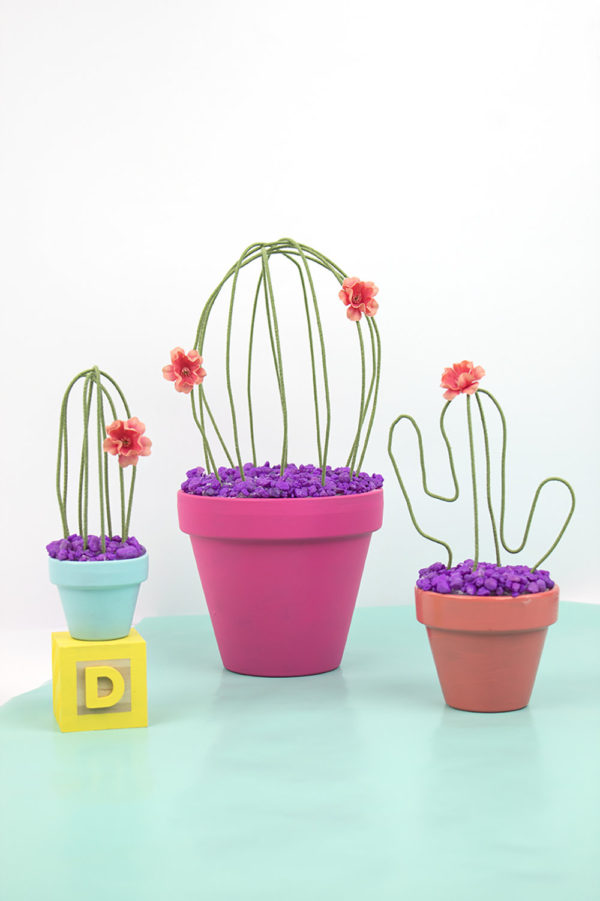 How to make cacti:
Learn with this DIY to make cacti that will need absolutely no maintenance and will decorate your living room or office perfectly. You can of course choose the colors, customize the pots with acrylic paint, stick stick stickers. Everything is possible and you don't have to use the same colours as in the tutorial.
You can also create shapes: a heart-shaped cactus, an initial, once again anything is possible, it's the power of creative leisure.
You suck at gardening?
So what about you? You got a green thumb? Tell me about your green thumb adventures in the comments. I'll be happy to see that it doesn't just happen to me? And if you have a green thumb, tell me your secrets!
I found this DIY If you don't have a green thumb here's the solution ! on this site : http://partyhardiy.com/blog/wire-cactus-plant