Good morning, sir,
summer is here, we arrange its terrace, its balcony, its windowsill. It's time to bring greenery into our little world. I found you a tutorial on how to turn a wine case into a planter. We're in 100% recuperation. All you'll need is a little soil or loam and clay balls.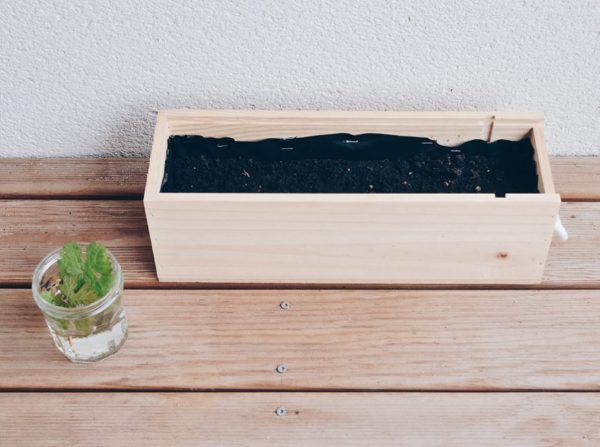 An ultra trendy DIY wine case
Wine crates are in all the decorating magazines. You can get them everywhere, but you can even buy them in stores like Maison du Monde. You can find wooden crates in all colours, sizes and shapes on Amazon: look here for these beautiful apple crates! Wine crates, apple crates, fruit crates, all wooden crates are good to take.
All wooden crates are perfect for this tutorial.
You will be able to choose the box that suits you best, that best matches your apartment or balcony.
Don't forget that as they are pierced underneath, water can run off… avoid putting it on your beautiful parquet.
What about customizing the wine case?
Customize your car with paint or leave it raw! Ink once you can paint geometric shapes, paint it in white, in colour, or even in gold. It's best to do this before you put dirt in it.
You can go see what I did to paint an apple crate to store my daughter's toys.
I wish you a beautiful flowery summer and don't hesitate to tell me what flowers you would like to put in this planter !
I found this DIY Make a planter with a wooden box on this site : http://sowhatelse.fr/jardiniere-caisse-a-vin/