Dehydrated fruit It is a healthy choice for those who like sweets and fruit. Dehydrated fruit It is easy to make and can be the healthiest and fastest snack for children. These fruits contain sugar as well, but they are not as harmful as the refined sugar we normally consume.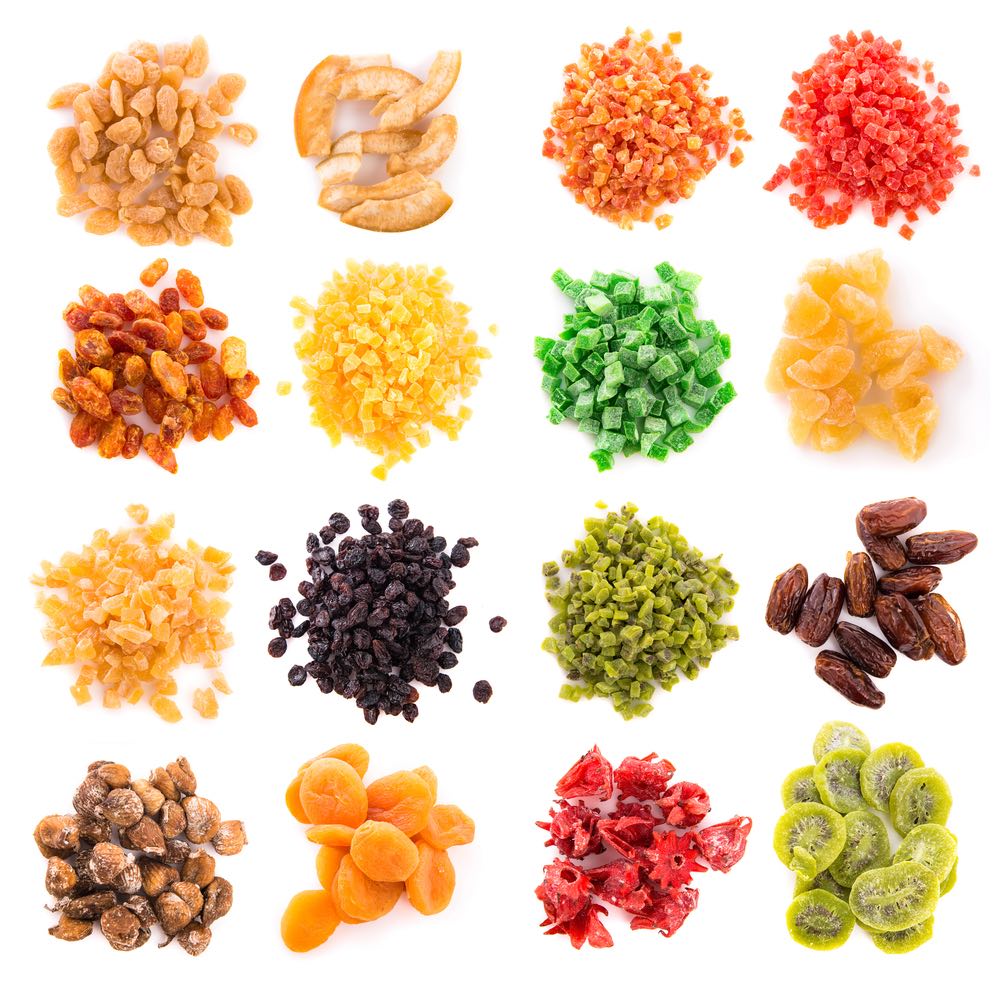 We can also buy this type of fruit in a store, but it can be quite expensive, so we decided to make a cheaper version at home and also, we know perfectly and without any doubt that we are eating and where it comes from.
You will only need some fruits and an oven to dehydrate them. If you already have a fruit dehydrator the task is simpler, but a normal oven will also do that function perfectly.
How to make dehydrated fruit at home.
Learn how to make dehydrated fruit at home following each of these steps. You will see that it is something very simple and the best, very healthy.
Select the fruit.
Choose the fruit you want to dehydrate. You can choose from many options. The most common are apples, peaches, plums, bananas or strawberries.
But you can also try other types such as fig, kiwi, pineapples, pears, mango, citrus peels and many others. The limit is in your imagination.
See that they are in good condition.
Find the best fruits you can get. They should not be very mature, make sure they don't have bruises.
Cut the fruit.
You may cut them into slices or cubes. Before doing so, wash each one very well.
Cherries cut them in half and remove the heart of apples and pears. Cut the slices rather thick.
You should also make sure to cut the pieces of similar sizes so that they dry all at once.
Sun dried.
It's one of the ways you can dry your fruits and the most ecological. The drawback is that it only works for those people who live in climates above 40 ° C.
It is a process that takes longer and the weather must be quite dry. But do not worry, if this is not the right option for you, we will show you others.
Place the fruit slices on a tray and put them directly in the sun. You should also turn the fruit once a day to dry evenly.
During the night, store the trays to avoid dew.
Or you can use a homemade dehydrator that you can put in the sun and thus increase its temperature thanks to it.
Oven-dried
It is a less ecological option, but there are times when there is no other possibility.
Place the oven at 60 ° C. Put the trays with the fruits and leave the oven door a little open. In this way you allow the exit of any steam.
Check if this list.
Each type of fruit has a time of removal, so you should test if it is dried as follows:
Touch a piece of fruit if you see that it is dry but not fragile and flexible, it is ready.
Take a piece of the fruit and cut it. If there are still traces of moisture, you may need a little more inside the oven.
With these simple steps you already have your homemade dried fruit.
You can experiment to dehydrate from a lot of different fruits, kiwis, apples, strawberries, bananas …
If you liked this article, share it with your friends on social networks Thank you!