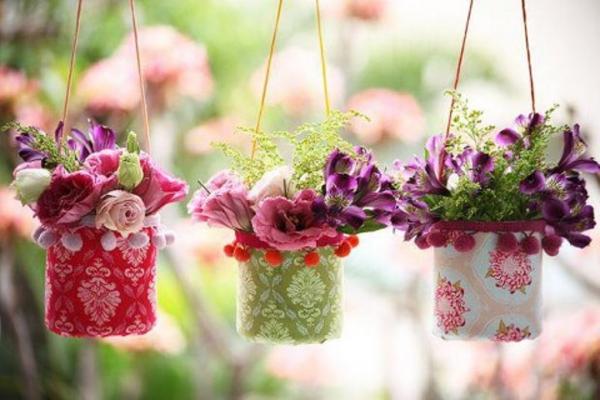 Image: emotion.me
Transform and reuse objects that we have at home, it's becoming more and more fashionable. One of the materials we usually have at home and that can be used to make handcrafted pieces are the aluminium canslike those of Nescau. As they are made of a resistant material, they can serve a multitude of uses and the best of all is that they can decorate using different materials. Use your creativity and combine the aluminum cans with fabric, beads, eva and everything you can remember. Next, in a How we will give you some ideas to know how to decorate with aluminum cans.
Steps to follow:
1
One of the utilities you can give your aluminum cans is like pots. Remember that before using your cans to do anything it is important to wash and clean them well. You can remove the labels from your cans and paint them the color you want, to match the room where you put your vessels or leave them as they are still with the labels, you will see that it will be a very original decoration.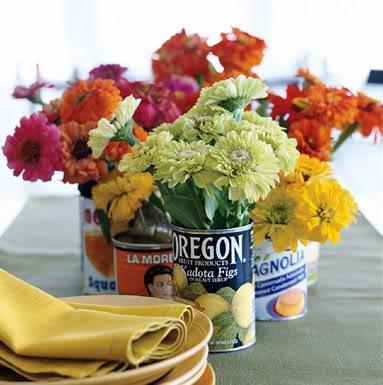 Image: i9store.com.br
2
Aluminium cans are great to be used as pencil holderespecially if they're tall cans. You can easily decorate them by removing the label and placing sticker paper with some print, fabric, eva paper or any other material you wish. Decorate several cans and hang them on the wall with magnet, so you can organize the pens, pencils and other drawing materials.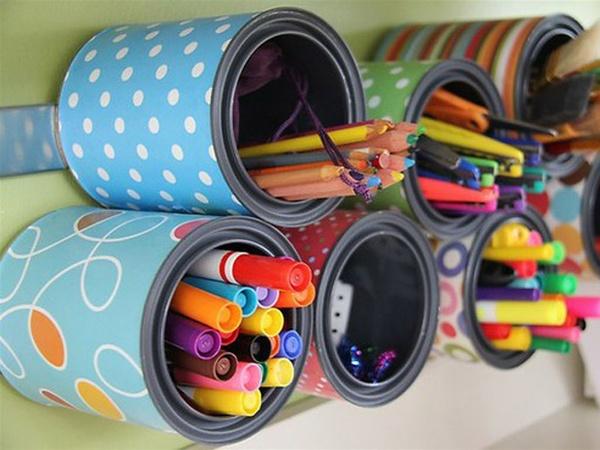 Image: ecoassist.com.br
3
You can also do lanterns using aluminum cans. To do this, remove the labels from the cans and paint them in a colour of your choice, if you prefer you can also leave them as they are. Then drill holes around the can using a nail and a hammer. If you want you can even make drawings in holes, placing a paper with the desired drawing in front of the can. Then just place a candle inside and you will see how fantastic the result will be.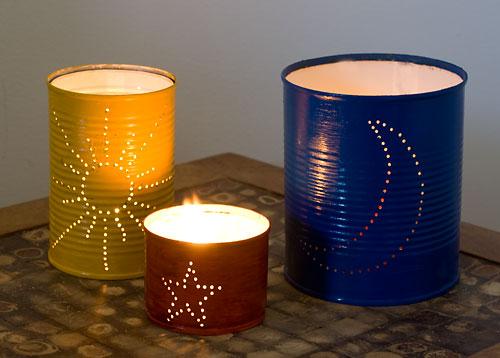 Image: viladoartesao.com.br
4
Another option to reuse the aluminum cans is as follows piggy bank. For this, you should use a can that has a lid and not one that is easy to open. Decorate the piggy bank to your liking and make a slot in the lid. Depending on whether the lid is plastic or aluminium, make the groove using scissors or stylus. If the lid is made of aluminium, after making the groove clean it.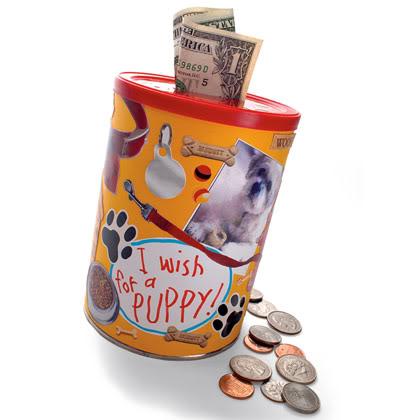 Image: i9store.com.br
5
With cans you can also create originals tissue holder. To do this, decorate the can to your liking by painting it or gluing some colored paper or fabric. Then put the paper inside and pull the beginning of the paper in the center. Make a round hole in the center of the lid of the can, pass the paper through the hole and close the pot.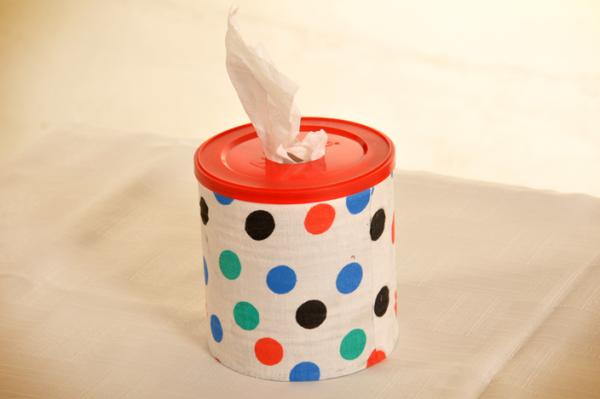 Image: craftsmanshipand an orderwoman.wordpress.com
6
In the kitchen these cans can also be very useful for store kitchen utensilsas spatulas and wooden spoons and at the same time serve as decoration. You can also use them to store spices, being preferable in this case those with a lid. Take off the original label and put a label with the name of the spice on it.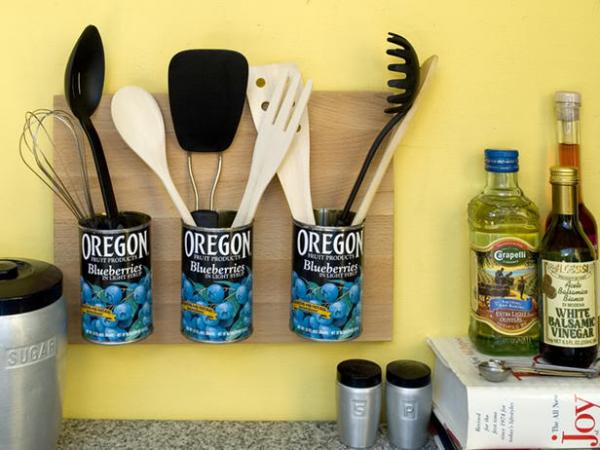 Image: cantucciodiyersinia.blogspot.pt
7
Another use you can give your aluminum cans is for store sewing material or from office. Ideally, you should get small, low cans or cut the tallest cans to the height you want. Decorate to your liking and put the cans in a drawer to serve as an organizer of sewing or office supplies. Simple and useful!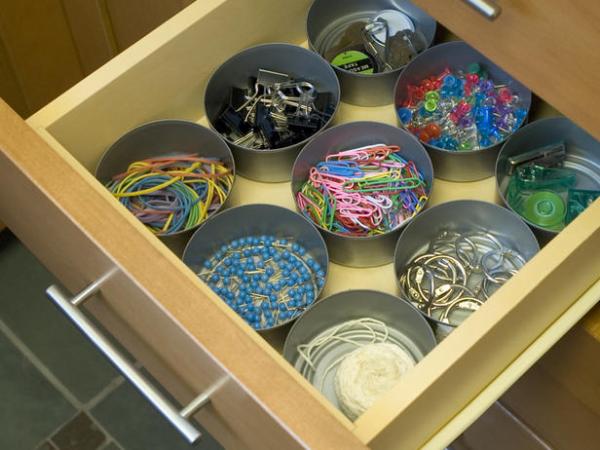 Image: decoratividade.com
8
You can also use the cans to make a tissue organizer. You can join the cans to each other by gluing them together, passing a ribbon or piece of fabric around and hanging it from the ceiling, as in the image. A very original and useful decoration for your room!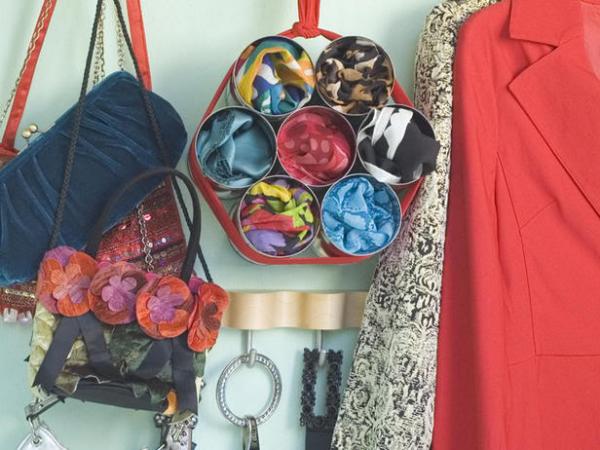 Image: decoratividade.com
If you want to read more similar articles to How to decorate with aluminum cansWe recommend that you enter our category of Art and Crafts.