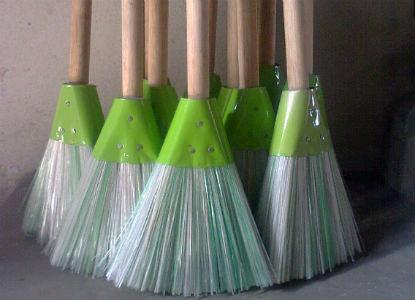 Image: naturaekos.com.br
The brooms are a material that is easily damaged, ending up having a rather short life span, forcing us to buy one from time to time.
In this article from umComo.com.br we give you the solution to this small problem, an ecological, handcrafted and economical broom, ideal for outdoors, but equally good for indoor use. Keep reading this article and learn how to make a broom with a pet bottle.
Steps to follow:
1
Remove the labels of your bottles and wash them well.
Then remove the fund of the bottles with a stiletto.

Image: revistaartesanato.com.br
2
With a pair of scissors, strike the bottle and cut it close to the neck, to start making your strips. Do the same for the whole bottle, creating strips of about 0.5 cm each.

Image: revistaartesanato.com.br
3
With the help of the scissors, cut the bottleneck of 17 bottles and leave two with the neck!
Now stick your 17 cut-out bottles on top of one of the bottles that holds the neck, passing the hole over the neck.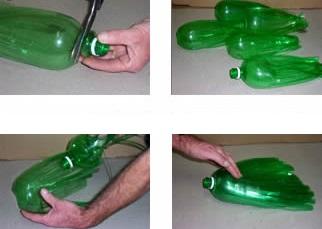 Image: castelo.es.com.br
4
Cut off the top of your last bottle and plug-in over the broom base, putting one neck over the other.

Image: revistaartesanato.com.br
5
Drill two holes in the top and pass the wire to the other side, arresting the tips with pliers, in order to fix well all the parts of your broom.

Image: institutoaraba.blogspot.com
6
Throw one cable with a broom in the neck and fix it well with a nail.
Your broom is ready to work!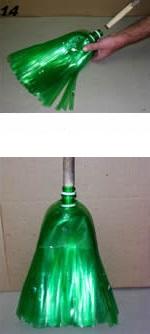 Image: talentdaterra.com
If you want to read more similar articles to How to make a broom with a pet bottleWe recommend that you enter our category of Art and Crafts.