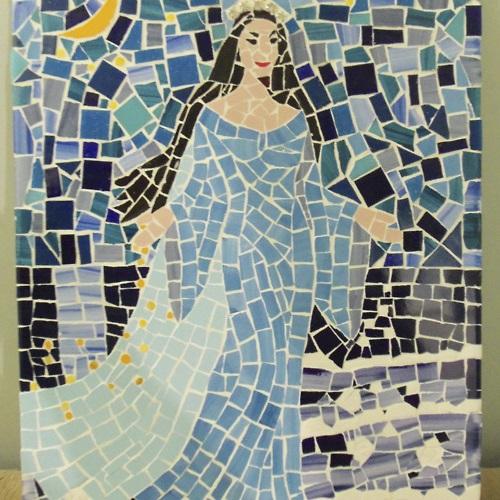 Image: azeole.tumblr.com
Tile mosaics are a very original and creative way of decorating. This expression of art can be used in different ways: to decorate a tabletop, applied to elements to decorate an Arab style room, create a panel, build a vase, a painting, a frame, etc. It became mainly popular during Roman times through the mosaics that these people made on the floor of the buildings, and has continued until today with fans all over the world. To learn how to make a tile mosaickeep reading this article from umComo.com.br!
Steps to follow:
1
Start with design the mosaic type that you intend and where you will put it. To do this, make a simple sketch taking into account the dimensions at the place where the mosaic will be applied. Large mosaics allow for details, while smaller ones should be minimalist.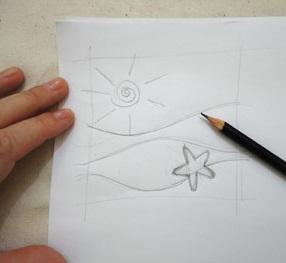 Image: viladoartesao.com.br
2
Defined the design of the mosaic, taking into account colors, shapes and dimensions, gathers different kinds of tiles depending on what you want to illustrate with them. You can choose to add tiles only in the same shades, with reliefs, bright, transparent, smooth, standardized, etc. There are many options, guide yourself by your creativity to decide.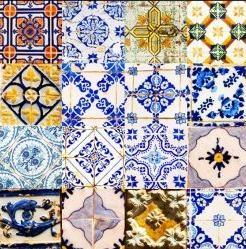 Image: cidadanialx.blogspot.pt
3
Now comes the fun part: break the tiles! Prepare a safe, firm and smooth surface, like the garage floor, and lay an old carpet on it. Place the tiles on the carpet, with the coloured part facing down, take a hammer and start breaking them. For this task it is advisable to use safety glasses. When you have broken all the tiles decide whether the size of the pieces is ideal for the design – the more details, the smaller the tile pieces will have to be.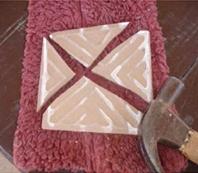 Image: mundodaimpermeabilizacao.blogspot.pt
4
Some pieces of tile may not have the shape you want, especially if there are rounded figures in the drawing for your mosaic. That being the case, use a torquês to shape the tiles. This is a very useful tool to create pieces of tiles with softer shapes, in order to disguise the finished look that they break with. You will achieve a more precise effect if you use a turquoise with pulleys.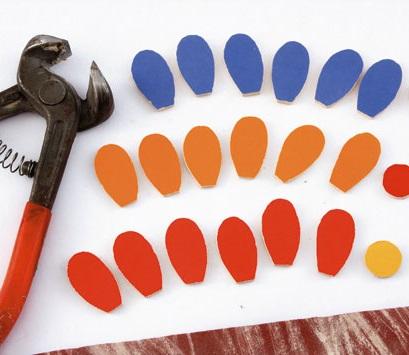 Image: portaldeartesanato.com.br
5
Now that you have your tiles ready, prepare the place where you will put them. Is it a wall? A tabletop? On the floor? The options are varied, and if the plan is horizontal, it is advised that lay the tiles in it, with some space between them and still no glue or paste, in order to preview the design you want to build. When you're sure that's what you want, peck at the pieces and start gluing.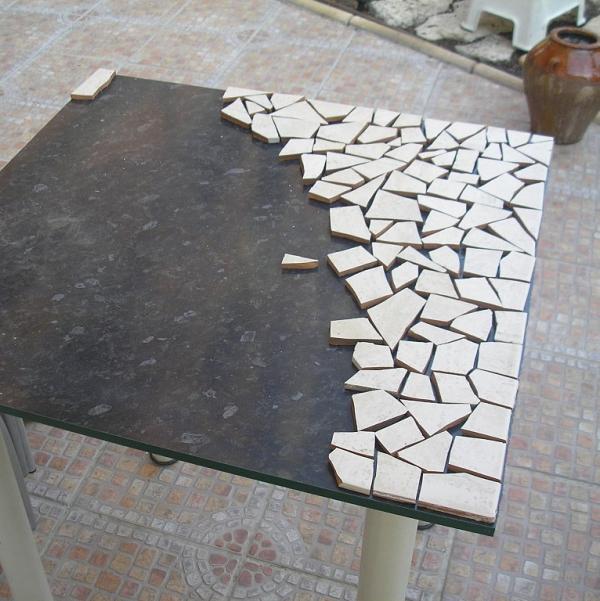 Image: facilisimo.com
6
To lay the tiles use white glue or tile glue. Some surfaces may require another type of glue so that the tile will stick better. Glue the tiles one by one maintaining their positions. When you have finished, leave them to dry and then leave them to dry, apply a coat of grouting to fill in the spaces between the pieces and also to fix them better in their place.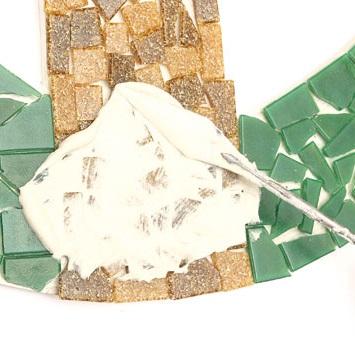 Image: arteblog.net
7
Wait about two hours until the grouting is evenly dry. After that you can remove excess grouting in several ways: by scraping it with the help of a spatula, brushing it with water or passing a damp cloth. This process will end when all the pieces of tile are clean. Wait for the water used in the mosaic to dry completely before moving on to the next step.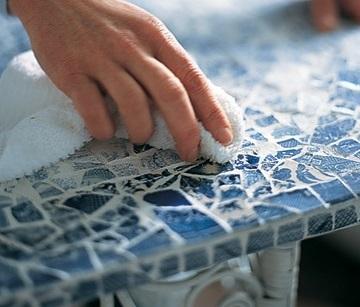 Image: gostinho-bominho.blogspot.pt
8
Over time the grouting used in your mosaic may become stained, dry and break. To prevent this type of situation finish your job of craftsmanship with sealing spray, liquid silicone or matt acrylic varnish. This type of product will also give your mosaic an extra shine and waterproof it.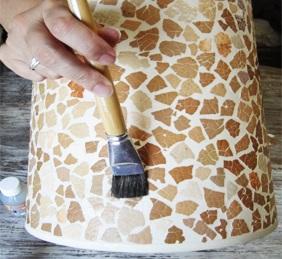 Image: solidarium.net
If you want to read more similar articles to How to make tile mosaicWe recommend that you enter our category of Art and Crafts.