We have all met at some point with the need to have some additional shelving at home. Either for the bedroom itself or for the children, for the kitchen and even for the living room. The simplest thing is of course, to buy them from a store, eventually assemble it at home and that's it. We have the problem resulted. However, there is also the alternative of making custom shelves with material of different origin.
Today I propose an idea that I loved to make yourself a bookcase with old drawers that you no longer use. It is an interesting way to recycle a piece of furniture or part of it, as well as a way to create something new that will be as you imagine it. For this you will not need much material or much time. In a few hours of work and some drying time you can release a beautiful and original shelf.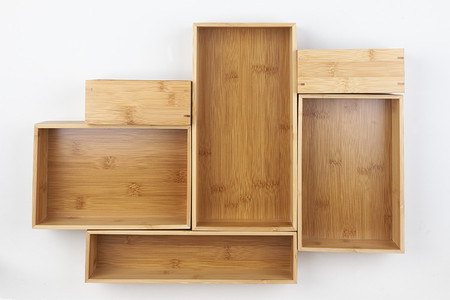 For the realization you will need the following elements: drawers, sandpaper for wood, paint or varnish, wood glue, screws and fixing holes and finally some imagination. It would be best if you used drawers of different sizes to play with this and create something original. Also, you could follow the same style of drawers or combine them according to the result you are looking for.
For step by step, you first have to sand the drawers very well to remove traces of previous varnish or paint. Then you will apply either a new varnish with a color that you like the most. If you prefer you can also apply some color paint for wood. When you have the drawers ready you will place them next to each other to create the shape of your shelf. When you have found the shape you will glue them with the wood glue. You let them dry well so that they are fixed as recommended by the glue manufacturer.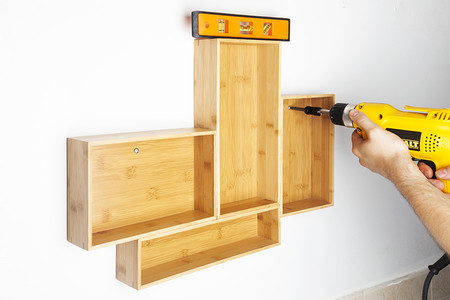 When you have all the previous steps ready, it will be time to install the wall shelf. For them, nothing is simpler than drilling the back of the upper and lower drawers where the screws will pass. Place the dowels on the wall, fix and go. You will have a bookshelf ready as you have imagined it, with little material and quickly and easily. A good idea to share and do as a family.
Via | Designsponge